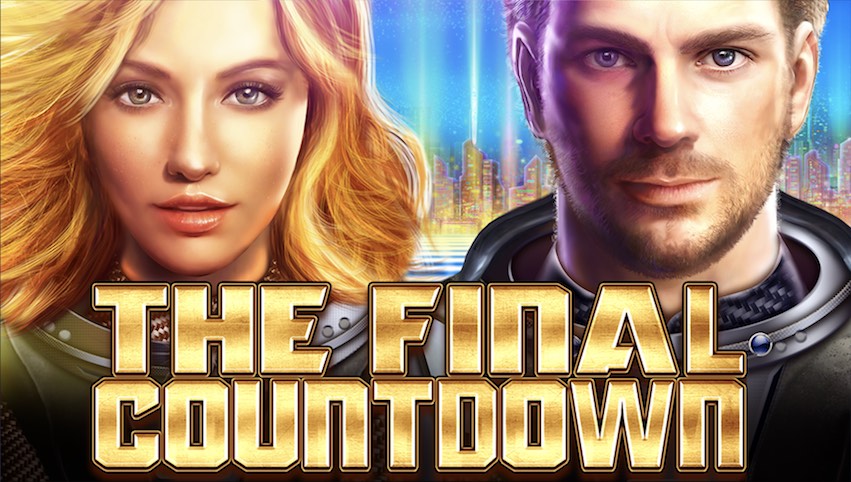 The launch date for the game dubbed Danger! High Voltage 2 by slots fans across the planet has finally been published. It is a 4,096 way-to-win slot that takes its name from an epic 80s rock anthem – The Final Countdown – and it promises to be Big Time Gaming's top release of the year.
The big day is set for 14thMarch and after much speculation, details of the game set up have been released. The Final Countdown, like it's music-themed predecessor, will be a 6 reel x 4 row game with a 95.5% to 95.6% RTP and 4,096 ways to win.
First screen shots of the game show a BTG-branded space rocket, a music stage surrounded by flashing lights that surrounds the reel-set and some funky space-age city skylines.
Highlights of the game include up to four cloning reels (all symbols can clone, including scatters), expanding multipliers wilds (that can clone vertically and horizontally across the reels) and two possible free spins bonus round set-ups.
The two free spins rounds have been named after lines in the song – Heading For Venus and The Countdown. In the former, for every Free Spin cloned reels will appear. Velocity Wilds may also appear, to give a multiplier of anywhere between 4x and 888x.
In The Countdown free spins round includes a roaming 2×2 wild which lands at a random position on the reels, and a Countdown starting from 10 and reducing by one each time a scatter lands on the reels. When the countdown reaches zero the free spins are re-triggered. It's also possible to hit a wild with a 256x multiplier during this round.
The signs are good! The Final Countdown looks like an extremely promising slot from Big Time Gaming with huge win potentials in both free spins rounds, driven by multipliers wilds and big roaming wilds. Game on!